Soaring
new possibilities
in Fabry disease
Let's lighten the load for the Fabry community—and explore how to help those who suffer from daily symptoms and long-term challenges. Together, we can unleash new potential in how we face Fabry disease.
Revealing unmet needs in Fabry disease
Watch key healthcare experts discuss how far we've come in treating Fabry disease—and what remains to be accomplished.
The status quo in Fabry disease hasn't changed for nearly 20 years.1-5 Current therapies can provide clinical benefits, but unmet needs still exist.6
Time to diagnosis: may be 30 years or more1
Limited treatment options3-5
Administration challenges7
Delayed treatment initiation1,8
Continuing daily symptoms despite treatment6
Fabry is a chronic, progressive disease.9-12
The hidden impact of Fabry disease
Even with standard-of-care therapy, patients may still be experiencing daily symptoms. They may even adjust their lives around certain symptoms as disease continues to progress.6
People being treated for Fabry disease may experience:
Renal function decline9-11,a
Neurological issues11,13,b
Continued daily symptoms6,c
Neutralizing antibodies14,d
Infusion reactions14,e
Regardless of current management, Fabry disease eventually progresses to severe clinical manifestations.9
aThere are studies suggesting that enzyme replacement therapy (ERT) may not be effective in preventing long-term progression of renal function decline when compared to results in untreated patients.9-11
bCurrent standard-of-care treatment does not completely normalize the function of the peripheral nervous system13 and may not substantially reduce the risk of stroke.11,13
cIn a patient survey, 55% of patients reported frequent Fabry-specific pain despite being treated with ERT.6
dNeutralizing antibodies can develop in response to existing therapies, impacting efficacy and safety in both the short and long term.14
eSymptoms may include fever and chills, mitigated by antihistamines and steroids and prolongation of infusion time.14
Taking action to make a change
Everyone in the Fabry community—from doctors to healthcare workers to patients to caregivers — can benefit from a greater awareness of the hidden consequences of Fabry disease.
Chiesi Global Rare Diseases is deeply committed to working with all those in the Fabry community on how we can move forward together.
Awareness and action can create better possibilities for people with Fabry disease.
Ongoing and proactive disease management, including elevating the importance of patient-reported outcomes and exploring additional data
Recognition of limitations of current therapies, from quality of life to disease progression
Shortening the time
to diagnosis
An eye on the horizon for other strategies
By rethinking our plan today, we may
be able to change outcomes tomorrow.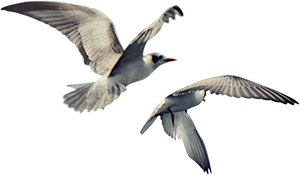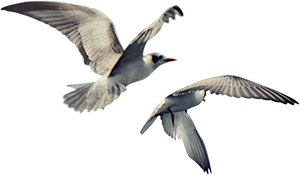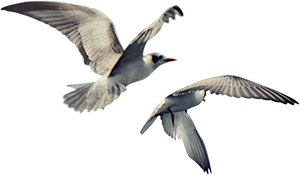 Stay informed on how we can fly higher above Fabry
Together, we can change the face of Fabry disease. We can reinvigorate the community with a more forward-looking approach to care.
Sign up below and we'll keep in touch with you as we explore how a greater understanding can help us rethink what's possible in the management of this condition.
References: 1. Reisin R, Perrin A, García-Pavía P. Time delays in the diagnosis and treatment of Fabry disease. Int J Clin Pract. 2017;71:(1). doi: 10.1111/ijcp.12914. 2. Brady M, Montgomery E, Brennan P, Mohindra R, Sayer JA. Diagnosing Fabry disease–delays and difficulties within discordant siblings. QJM. 2015;108(7):585-590. doi: 10.1093/qjmed/hct024. 3. El Dib R, Gomaa H, Carvalho RP, et al. Enzyme replacement therapy for Anderson-Fabry disease. Cochrane Database Syst Rev. 2016;7(7):CD006663. doi: 10.1002/14651858.CD006663.pub4. 4. Mehta A, Hughes DA. Fabry Disease. 2002 Aug 5 [Updated 2017 Jan 5]. In: Adam MP, Ardinger HH, Pagon RA, et al, eds. GeneReviews®. University of Washington, Seattle; 1993-2020. Available at: https://www.ncbi.nlm.nih.gov/books/NBK1292/. Accessed August 12, 2020. 5. Hughes DA, Nicholls K, Shankar SP, et al. Oral pharmacological chaperone migalastat compared with enzyme replacement therapy in Fabry disease: 18-month results from the randomised phase III ATTRACT study. J Med Genet. 2017 Apr;54(4):288-296. doi: 10.1136/jmedgenet-2016-104178. 6. Morand O, Johnson J, Walter J, et al. Symptoms and quality of life in patients with Fabry disease: results from an international patient survey. Adv Ther. 2019; 2866-2880. doi: 10.1007/s12325-019-01061-x. 7. National Fabry Disease Foundation. Fabry disease treatment. Available at: https://www.fabrydisease.org/index.php/about-fabry-disease/fabry-disease-treatment. Accessed June 30, 2020. 8. Ramaswami U, Stull ED, Parini R, et al. Measuring patient experiences in Fabry disease: validation of the Fabry-specific Pediatric Health and Pain Questionnaire (FPHPQ). Health Qual Life Outcomes. 2012;10:116. doi: 10.1186/1477-7525-10-116. 9. Rombach SM, Smid BE, Bouwman MG, Linthorst GE, Dijkgraaf MGW, Hollak CEM. Long term enzyme replacement therapy for Fabry disease: effectiveness on kidney, heart and brain. Orphanet J Rare Dis. 2013;8:47. doi: 10.1186/1750-1172-8-47. 10. Rombach SM, Smid BE, Linthorst GE, Dijkgraaf MGW, Hollak CEM. Natural course of Fabry disease and the effectiveness of enzyme replacement therapy: a systematic review and meta-analysis: effectiveness of ERT in different disease stages. J Inherit Metab Dis. 2014;37:341–352. doi: 10.1007/s10545-014-9677-8. 11. Weidemann F, Niemann M, Störk S, et al. Long-term outcome of enzyme-replacement therapy in advanced Fabry disease: evidence for disease progression towards serious complications. J Intern Med. 2013;274:331–341. doi: 10.1111/joim.12077. 12. Desnick RJ, Brady R, Barranger J, et al. Fabry disease, an under-recognized multisystemic disorder: expert recommendations for diagnosis, management, and enzyme replacement therapy. Ann Intern Med. 2003;138:338-346. doi: 10.7326/0003-4819-138-4-200302180-00014. 13. Schiffmann R, Moore DF. Neurological effects of enzyme replacement therapy in Fabry disease. In: Mehta A, Beck M, Sunder-Plassmann G, eds. Fabry Disease: Perspectives from 5 Years of FOS. Oxford PharmaGenesis; 2006. Available at: https://www.ncbi.nlm.nih.gov/books/NBK11595/. Accessed June 29, 2020. 14. Lenders M, Bran E. Effects of enzyme replacement therapy and antidrug antibodies in patients with Fabry disease. J Am Soc Nephrol. 2018;29:2265-2278. doi: 10.1681/ASN.2018030329.